Today, there are over 100 Angular Google Developer Experts (GDEs)
across the globe
. These folks are impactful for the community, well versed in the world of building great web experiences, and experts in the technologies that make up
Angular
.
We receive applications every day with new folks wanting to join the program, and this is one of the best parts of my job. Every week I get to meet new people that are passionate about sharing with, empowering, and engaging with others via technology. I get to meet people that are much smarter than me, and people that are building some of the coolest technology on the planet.
One of the toughest parts of my job is that there are literally
thousands
of people doing this at local meetups, regional events, and in local and online communities, but not everyone can be called a GDE. We save that designation for the TOP experts, who are pushing the limits of the technology, who are the best teachers and sharers, and those out there who are having the biggest impact on their communities.
To help those that think the Angular GDE designation might might be for them, I want to break down the criteria, the process, and give some general tips.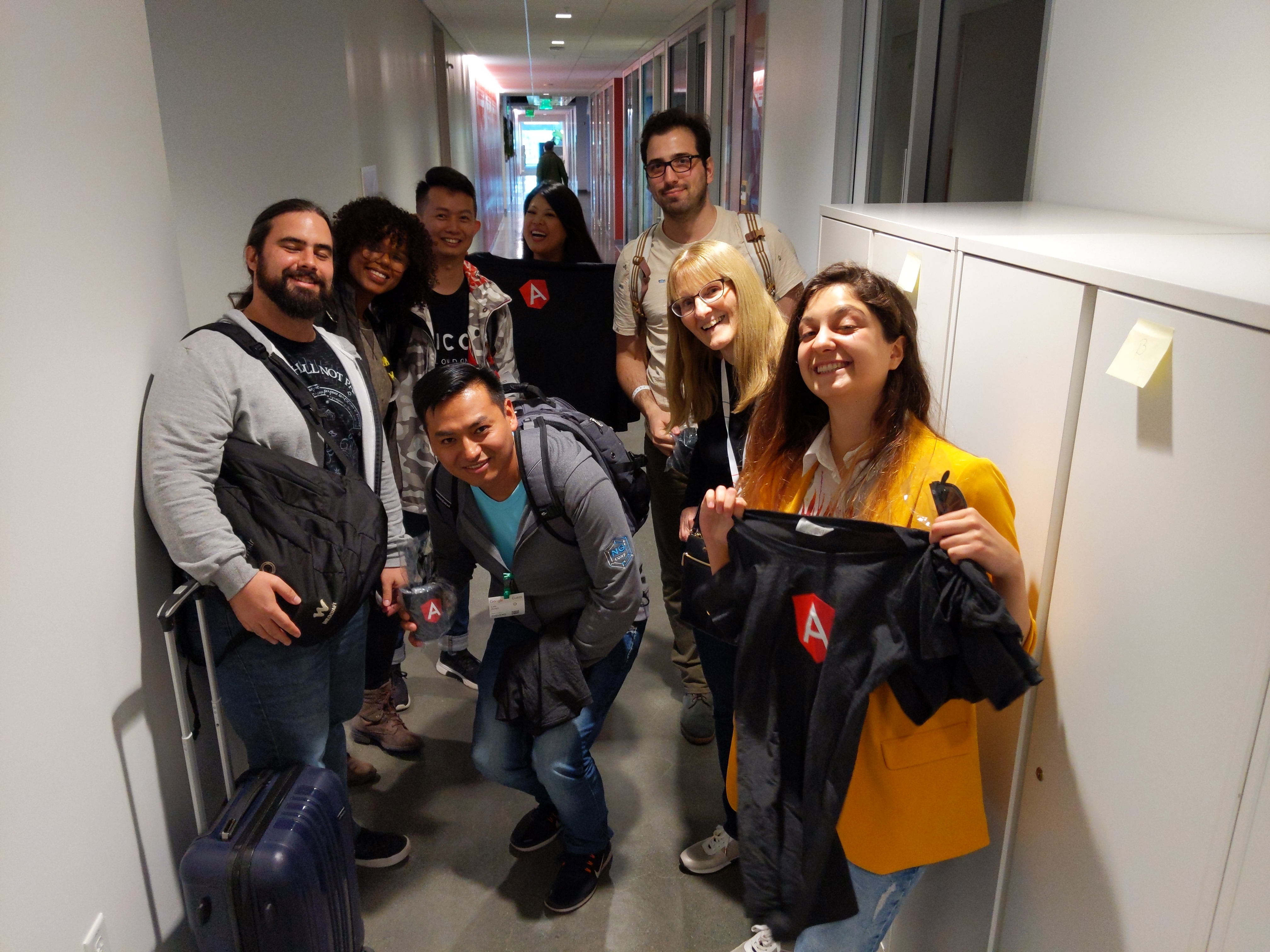 The Criteria
Every GDE is different. Some are heavy content-authors, writing viral content that engages and enlightens millions of developers. Others are speakers, presenting at the biggest tech events. Others are pushing new communities forward, creating events and opportunities for people to come together and collaborate.
In general, we're looking for people with accurate skills and knowledge about specific technologies like Angular and the web who combine this knowledge with great community impact and reach, leaving their mark on the world every month.
We generally look at Angular GDEs based on their activities in 5 categories (not all GDEs are active in all categories).
Speaking
Organizing
Content
Developing
Mentoring
We also look at your technology understanding and your ability to communicate about technology. You should be able to have a conversation and convey how you teach and explain Angular concepts, and show you have the technical grounding necessary to represent the technology.
The Process
Step 1: Be Awesome
Pretty simple, right? Not exactly. It can be hard to be heard above the cacophony of internet noise. It's hard to write blog posts that people want to read, it's hard to create repositories developers want to fork and learn from. It's hard to get accepted at top conferences. All of these things are hard to do, but you need to be doing really well in at least one of these to be considered.
Step 2: Get Referred
The easiest way to submit an application is to be referred by an existing GDE. If the program is currently accepting new candidates, a GDE referral should let you fill out an application. You should look through the criteria and determine that you are good fit before applying, because we ask for a lot of details and the application process can take a lot of time.
Step 3: Fill out a CV
The CV process has you sharing the metrics for your activities. You'll be asked to include links and evidence of your impact. This will be used throughout the process to measure and understand the awesome things you are doing for the community.
Step 4: Interviews & Checks
Once you have filled our your CV, you might get rejected right away, or you might be asked to do one or several interviews. These interviews typically cover a lot of what you put in your CV, as well as how you deal with interactions with the others, thoughts on current events. You'll be asked questions and opinions about technology and Angular. This is your opportunity to explain your impact, and show your expertise.
Step 5: Determination
Once you have made it through all of the checks and interviews, the full story of your activities will be reviewed again, and you'll receive a determination.
Typically if you have made it through several of the interviews but are rejected near the end, you'll be invited to try again in the future if your impact and skills look likely to continue to grow.
If you are accepted, welcome to the program!
Step 6: Maintain
GDE status is generally awarded yearly, so make sure you are continuing the awesome things that you were doing when you became a GDE.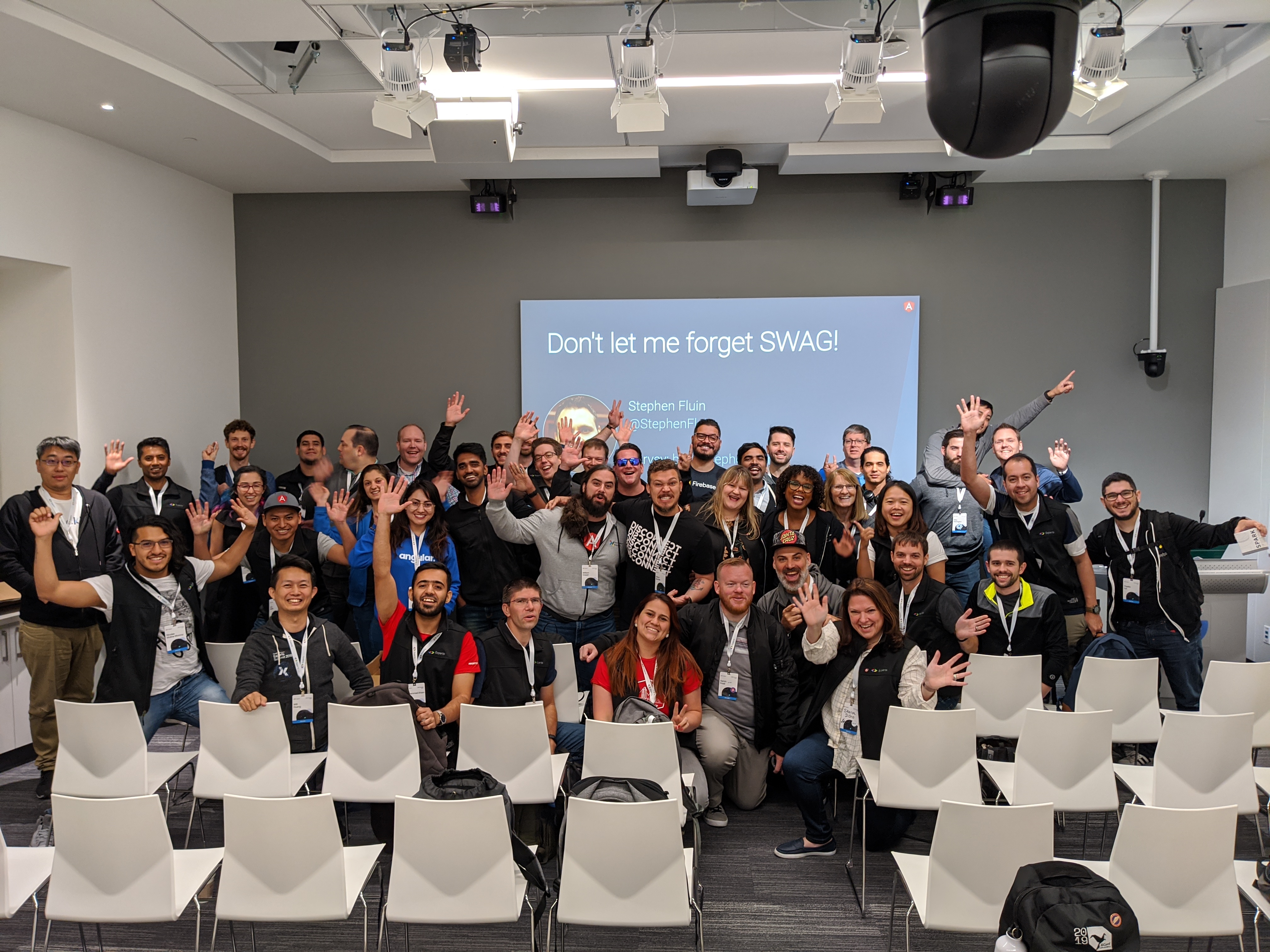 Remember
The GDE program isn't currently doing enough to represent local communities around the globe . There are millions of developers in places like China, Russia, and India but we only have relatively few GDEs there compared to places where we have lots of GDEs, like in the US. We often have to consider different expectations based on different regions and cultural differences.
GDEs aren't only sharing technology with the world, they must be active listeners as well. We value a unique insight about technology or people far more than we value the act of taking existing concepts and explaining them to the world. We frequently ask our GDEs for thoughts and opinions on new APIs, and for feedback about our releases and efforts.
Finally, if you want to become a GDE because you think it will change your life and your career, you might be doing it for the wrong reason. We like to say that we don't create GDEs, we merely recognize them.